SurfMuff®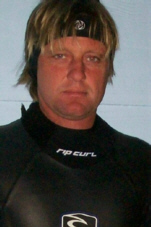 SurfMuff® is Simple, cheap, effective protection that lets you hear. The patented neoprene keep ears warm and protects from wind chill (which can cause "Surfers Ear" ) while auditory portals improve hearing. Highly fashionable, sleek, contoured band design is ideal for any outdoor activity. The adjustable velcro head strap ensures the correct fit and should you drop SurfMuff® in the water - it even floats! Approved by ENT Physicians each SurfMuff® comes packaged in a transparent zip lock bag with instructions on how to use and care for your purchase.
Price $24.95
Surfers Ear
"Surfers ear" is a bony growth that closes the ear canal caused by exposure to cold windy conditions. In fact 74% of surfers studied have shown symptoms of surfers ear...


Copyright© "See You Out There" Surf Products 2006 all rights reserved.